CMU College of Public Health and Academia Sinica Publish Research on Asthma Prevention in The Journal of Allergy and Clinical Immunology
Date:January 19, 2021
Asthma may be caused by air pollution. The collaborative research team of China Medical University (CMU) College of Public Health and Academia Sinica did a research on the exposure source of heavy metals in pediatric asthma, and found that the critical period of asthma caused by exposure to lead contained in PM2.5 lies in the early and late stage of pregnancy.
This study "Combined exposure to heavy metals in PM2.5 and pediatric asthma" provided a new direction for asthma prevention, and was published in The Journal of Allergy and Clinical Immunology. Under the influence of climate change, this public health issue has aroused great attention of the public.
Professor Bing-Fang Hwang, Dean of CMU College of Public Health that participated in the research explained, "We applied the Weather Research and Forecasting/Chem model (WRF/Chem) to simulate the concentration level of the heavy metals in PM2.5, combined the estimated daily average concentration based on the mothers' residence area during pregnancy, and based on big data we analyzed 180,000 babies born in Taichung City between 2004-2011. The results have shown that the critical period of asthma caused by exposure to lead contained in PM2.5 is between 1-14 weeks pregnancy, and 32-40 weeks pregnancy, which conform to embryonic stage and saccular stage."
There are many pollutants in the air, and among them, the particulate matter PM2.5 can penetrate into the lung and enter the blood to circulate throughout the body. PM2.5 causes huge impact on human body and the ecology. Therefore, to prevent asthma, it is important to control the pollution sources to effectively reduce air pollution.
Photos:
Professor Bing-Fang Hwang (5th from the right) and the research members of CMU College of Public Health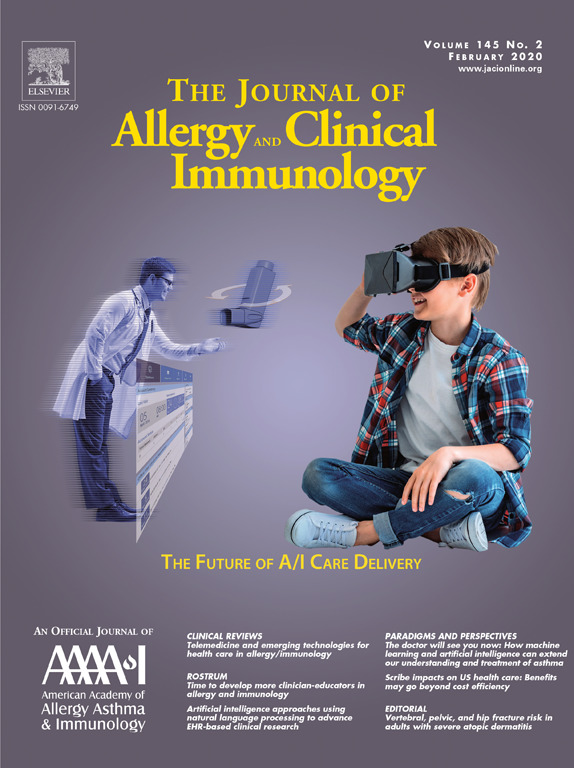 The Journal of Allergy and Clinical Immunology