CMU Associate Professor Hsin-Ju Kuo Honored "The Distinguished Award for General Education Teachers"
Date:July 28, 2020
China Medical University (CMU) Associate Professor Hsin-Ju Kuo has been dedicating to general education courses in the fields of English & American literature, medicine, humanities, and has cultivated students with the ability of humanistic connotation, ethical thinking, and technology literacy. With her outstanding contribution, Associate Professor Hsin-Ju Kuo was honorably awarded "The Distinguished Award for General Education Teachers" announced by The Ministry of Education on July 2020.
After received the good news, CMU President Mien-Chie Hung expressed his congratulations toward Associate Professor Hsin-Ju Kuo, and praised her as a role model in general education teaching.
CMU is a top medical university and most of the students will become professionals in medical field or healthcare industry after graduation. Therefore, Associate Professor Kuo focuses her courses on facing life issues, and exploring the aesthetics of "human" and "life".
The teaching philosophy of Associate Professor Kuo is: "Life narrative works can be regarded as the reflection of human reality, as well as the reproduction of the context of time, culture, history, and humanities. When students are able to understand and interpret the classics, they will definitely reflect on their own life and emotion, and furthermore inspire multiple thinking to enrich their life profundity."
With the rising trend of technology and AI (artificial intelligence), Associate Professor Kuo realized that teaching also needs to make progress to keep up with the latest trend. In this crucial turning point era, general education serves as the role of keeping company with the students and help them develop self-positioning ability. Associate Professor Kuo cherished every moment with her students in class. All these interactions between teacher and students are precious serendipity, and the interlacing and connection of life stories.
Photos:
President Mien-Chie Hung and Associate Professor Hsin-Ju Kuo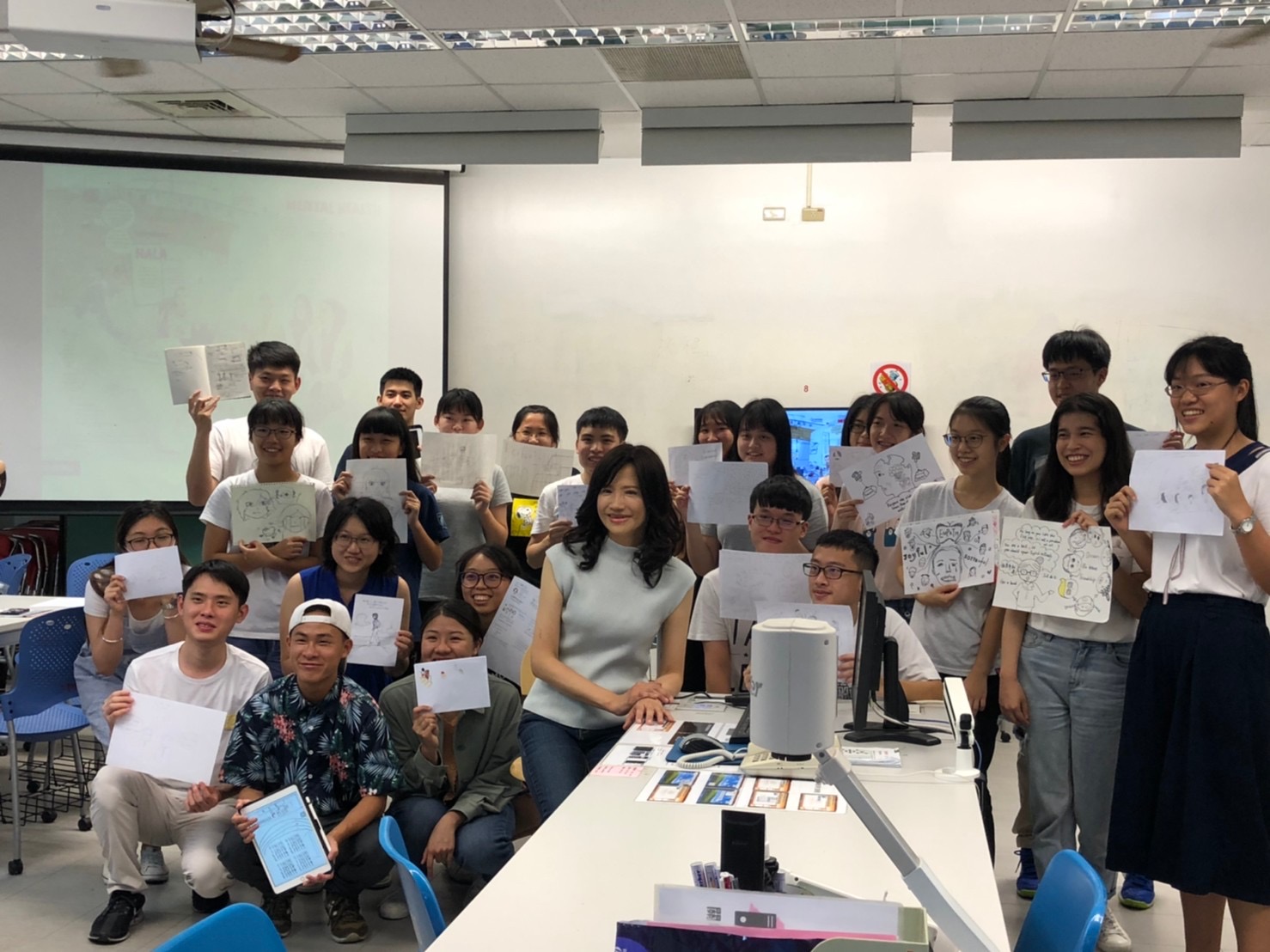 Associate Professor Hsin-Ju Kuo and CMU students