China Medical University held "The 2018 Tang Prize Masters' Forums"
Date:September 25, 2018
On September 25, "The 2018 Tang Prize Masters' Forums" was held by China Medical University and the Tang Prize Foundation. One of the recipients in Biopharmaceutical Science-Dr. Brian Druker participated in the forum as the keynote speaker, with Chancellor Wen-Hwa Lee, Vice-president Lu-Hai Wang, Dean Ann-Lii Cheng from NTU Cancer Center, Vice-president Mien-Chie Hong from MD Anderson Cancer Center as panelists. The forum focused on targeted cancer therapies and how it can make a contribution to the cancer treatment. Faculties, students, and staffs from China Medical University participated in the forum enthusiastically.
Dr. Brian Druker, the 2018 Tang Prize laureate in Biopharmaceutical Science, presented his lecture "Imatinib as a Paradigm of Targeted Cancer Therapies". Dr. Brian Druker is a master in targeted therapies. The participants had a lively interaction during the panel discussion session, which was hosted by Chancellor Wen-Hwa Lee.
The forum is a feast of high-level academic exchange. By holding this inspirational masters forum, China Medical University connect its faculties and students to the world and made China Medical University to be seen internationally.
Photos:
Dr. Brian Druker and the Panelists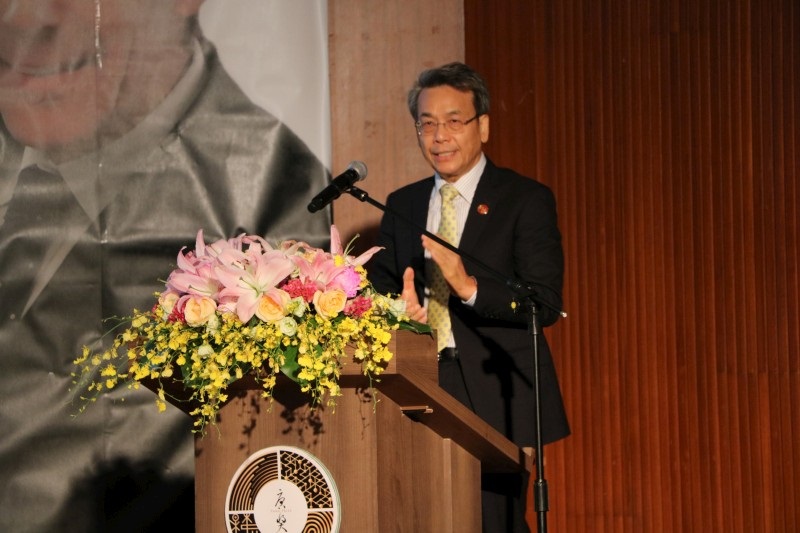 Chancellor Wen-Hwa Lee Hosting the Panel Discussion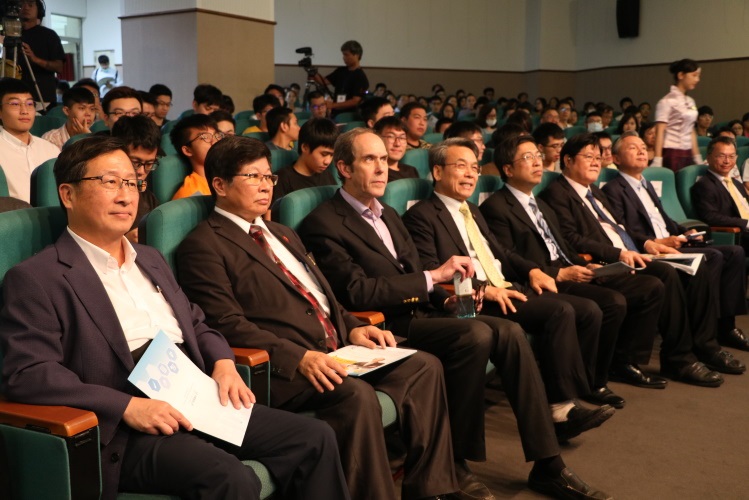 "The 2018 Tang Prize Masters' Forums"